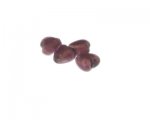 14mm Plum Lampwork Heart Glass Bead, 4 beads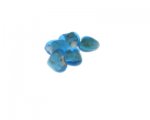 12mm Turquoise Lampwork Heart Glass Bead, 5 beads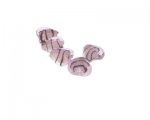 12mm Pink Stripe Lampwork Heart Glass Bead, 5 beads
Testimonial
I'm a Believer! Great Site!
Friday 20 August, 2010
Just put in my first order of $60+ worth of beads. Great deal at $5 dollars for shipping. My order was complete and the beads look great. This is a steal compared to any other site I have found - and definitely cheaper than a craft store!
Testimonial By: Araknia — MN