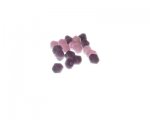 6mm Random Cat's Eye Bi-cone Glass Bead, 18 beads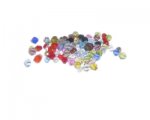 Approx. 1.5oz. x 3-4mm Color Bi-cone Glass Bead Mix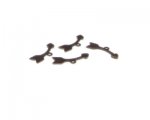 20 x 8mm Copper Bent Arrow Metal Charm, 4 charms
Testimonial
I am so happy I found this website!
Wednesday 14 April, 2010
When I placed my first order I was skeptical. I was so excited when my order came I stayed up all night making jewelry. My customers bought everything so fast. The quality and variety of beads were better then the ones I bought at the craft stores. I am a customer for life. Thanks!!!
Testimonial By: Toairay Lewis — Baltimore, MD, United States — Keenan's Wife Hand Crafted Jewelry