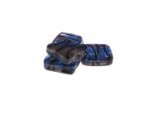 16mm Black/Blue/Plum Square Lampwork Bead, 4 beads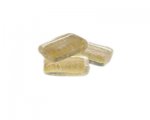 24 x 14mm Gold Foil Rectangle Lampwork Glass Bead, 3 beads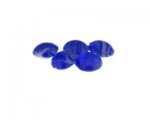 14mm Blue/White Lampwork Glass Bead, 5 beads
Testimonial
Absolutely Delighted!
Wednesday 26 March, 2014
I wish there was a way to post a picture of the window valance I made from the beads I ordered from Dollarbead! I would have not been able to afford it if not for this website and believe me the quality is not missing either. Thank you so much for the incredible variety of beads you have available, the affordability and the speedy delivery!!!
Testimonial By: Debra Smith — San Antonio, TX, United States