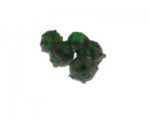 14mm Dark Green Bumpy Lampwork Glass Bead, 5 beads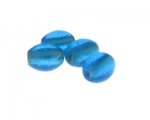 18 x 14mm Turquoise Foil Oval Lampwork Glass Bead, 4 beads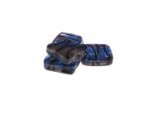 16mm Black/Blue/Plum Square Lampwork Bead, 4 beads
Testimonial
Too good to be true...but it is!!
Thursday 06 February, 2014
Shipping was fast, prices are phenomenal, quality is great especially for the prices and Mrs. Crook was prompt in answering my concerns when I thought my order had not yet been processed. Turns out I never received a notice from the post office or leasing office that my package had arrived. I love love love the beads I purchased and will definitely be purchasing more beads from here! Thank you!
Testimonial By: Valitria Williams — Thomasville, GA — ValiChic