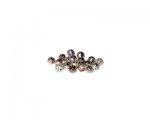 4mm Silver Filigree Metal Beads, tarnished. No Returns!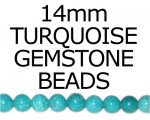 14mm Round Turquoise Bead, 16" string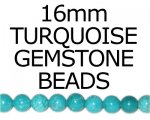 16mm Round Turquoise Bead, approx. 8 beads
Testimonial
Great Buy!
Wednesday 15 June, 2011
I was very happy when I received my beads. Swarovski Crystals for $1.00? Count me in! I make necklaces and sell them on Etsy, so this place helps me keep my prices low and my customers coming back. Thanks Dollar Bead! This is one customer that will be back again and again.
Testimonial By: Crystal MacDonald — concord, NH, United States — Glitter and Sunshine