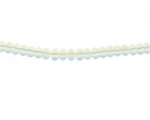 8 x 4mm Milky White Semi-Opaque Rondelle Pressed Glass Bead, 12"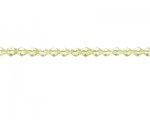 6mm Yellow Faceted Drop Glass Bead, 2 x 12" strings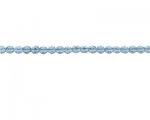 5mm Petrol Blue Faceted Glass Bead, 2 x 12" strings
Testimonial
Earned our Loyalty
Sunday 20 March, 2011
This site was recommended by a fellow crafter. The price and quality of your products cannot be beat. Now our entire group orders from your site! Thank you for making our hobby more affordable!! You now have a number of loyal customers.
Testimonial By: Nancy Claggett — Tulsa, OK, United States