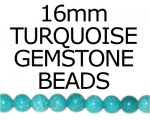 16mm Round Turquoise Bead, approx. 8 beads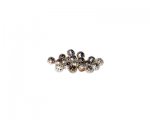 4mm Silver Filigree Metal Beads, tarnished. No Returns!
Testimonial
Satisfied Customer
Sunday 11 September, 2011
I have been ordering for over a year now for my business. Not only are the beads of very good and often excellent quality, the variety is multiplying, they are shipped and received very quickly, refunds are prompt when items are out of stock, and the resulting crafted jewelry has been very well received and purchased by my customers!!! I will continue to buy your products and create with pride!!!
Testimonial By: Maxine Anderson — Forest Hill, MD, United States — MSA Designs