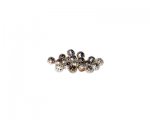 4mm Silver Filigree Metal Beads, tarnished. No Returns!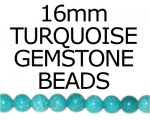 16mm Round Turquoise Bead, approx. 8 beads
Testimonial
My First Order
Friday 29 July, 2011
My first order of beads left me breathless!! I am truly IMPRESSED. I am a very selective jewelry maker and to receive such flamboyant and exquisite inexpensive beads elated me beyond words. You are now my new supplier for beads. Please offer findings and other supplies and you will have my complete order for supplies. Keep up the good work!!
Testimonial By: Kimberly Vereen — Clearwater, Florida