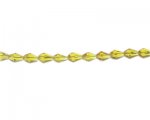 8 x 6mm Gold Faceted Drop Glass Bead, 13" string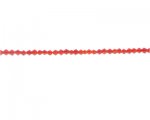 3mm Strawberry Red Faceted Bi-cone Bead, 2 x 12" strings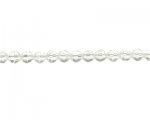 8mm Crystal Faceted Glass Bead, 13" string
Testimonial
I'M IN BEAD HEAVEN LOVE!!
Monday 18 July, 2011
Sooo glad to have found your site, love the selections and prices. The easy inventory bar on left is great too!!
This is my second order and you will be getting many more. So easy to customize customer orders without waiting for ever since my first order arrived Monday and I didn't place it until Saturday!! Hola!!
Testimonial By: Cindy McKnight — Ashland, KY, United States