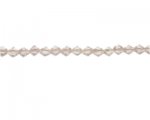 6mm Pale Plum Faceted Bi-cone Glass Bead, 2 x 12" strings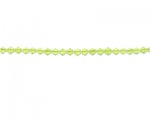 5mm Apple Green Faceted Bi-cone Glass Bead, 2 x 12" strings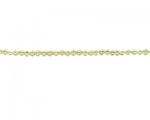 3mm Olive Faceted Bi-cone Glass Bead, 2 x 12" strings
Testimonial
Great People at Dollar Bead.
Tuesday 05 April, 2011
They are wonderful people at Dollar Bead. I have wrote to them on several occasions and they are quick with answering your questions. I a so inspired by this company. That I can't tell you enough. You an trust Dollar Bead. They are quick, and wonderful beautiful products. I am starting a business of my own. Having Beading Parties. Thanks to Dollar Bead for making it possible. I love you guys.
Testimonial By: Sharon Tilson — Brevard, North Carolina — Sharon's Beading Jewerly.