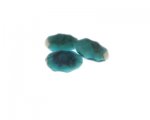 20mm Aqua Floral Lampwork Glass Bead, 3 beads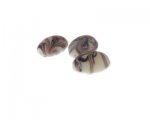 14 x 20mm White/Purple Lampwork Oval Glass Bead, 3 beads
Testimonial
Great Beads for the Price!!
Wednesday 23 February, 2011
I received my beads today and I must say I was very happy with the quality of the beads....the only fault I have was with the wrapping of them. Some beads were broken due to them not being wrapped w/tissue or foam per strand or coordinating strands...after all they are glass and ceramic beads and they do break!!
Testimonial By: Donna Marie — Richmond, VA — Waterbury Jewels