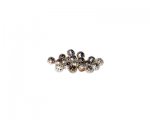 4mm Silver Filigree Metal Beads, tarnished. No Returns!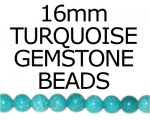 16mm Round Turquoise Bead, approx. 8 beads
Testimonial
beautiful
Friday 18 February, 2011
I received my beads yesterday, on the 17th of Feb. and before i had even rec'd it, i had already placed my 2nd order in a week's time!. Your beads are very beautiful. and i have already used rhe turquoise beads for a necklace that will be going up for sale today... thank-you for the huge selection... Robbin C.
"Plethora of Jewelry"
Testimonial By: robbin christein — bristol, VA, United States — Plethora of Jewelry