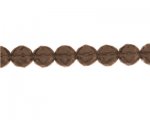 12mm Brown Faceted Glass Bead, 13" string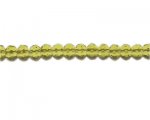 8 x 6mm Gold Faceted Rondelle Glass Bead, 13" string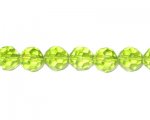 12mm Apple Green Faceted Glass Bead, 13" string
Testimonial
Thrilled, to say the least!
Tuesday 08 February, 2011
I must admit that I didn't think I would be so thrilled with beads that cost only $1.00...was I ever wrong! My beads are beautiful and of the highest quality! I am hooked and will be placing my mega-order this weekend! Kudos to DollarBead!
Testimonial By: Robin Ormon — Columbia, MD, United States — Songbird Creations